Recent Awards
Jeremy Tiang (translator of Unrest and Costume by Yeng Pway Ngon, and Bearing Word by Liu Liangcheng), longlisted for the International Booker Prize 2023.
Yoghurt and Jam (or how my mother became Lebanese) by Lena Merhej, translated from the Arabic by Nadiyah Abdullatif and Anam Zafar, received an English PEN Award (PEN Translates 2023).
Song of the Soil by Chuden Kabimo, translated by Ajit Baral, shortlisted for the JCB Prize for Literature 2022.
Lying Eyes by A.K. Kulshreshth, longlisted for the Epigram Books Fiction Prize 2022.
The Archaeology of a Dream City by Monica Raszewski, shortlisted for the UTS Glenda Adams Award for New Writing from the NSW Premier's Literary Awards 2022.
Flowers of Lhasa by Tsering Yangkyi, translated from the Tibetan by Christopher Peacock, received an English PEN Award (PEN Translates 2021).
The 6th Bai Meigui Translation Competition (Sleepy, Sleepy New Year, by Meng Yanan, translated by Izzy Hasson).
Xu Xiaobin (author of Crystal Wedding and A Classic Tragedy, translated by Nicky Harman and Natascha Bruce) nominated the 2019-2020 Newman Prize for Chinese Literature.
Natascha Bruce (translator of Lonely Face by Yeng Pway Ngon) received the 3rd prize of John Dryden Translation Competition, and the short-list in 2019-2020 Society of Authors TA First Translation Prize.
Chia Joo Ming (author of Exile or Pursuit, translated by Sim Wai Chew) received (South East Asia) SEA Write Award, and Singapore Literature Prize 2020.
Roger Pulvers (author of Half of Each Other, Liv, The Honey and the Fires, The Dream of Lafcadio Hearn, Peaceful Circumstances, My Japan: A Cultural Memoir, The Unmaking of an American and translator of Night on the Milky Way Train by Kenji Miyazawa) awarded 2019 "The Order of Australia" for his significant service to Japanese literature and culture as a writer, translator and educator.
Balestier Press was selected by the Frankfurt Book Fair Invitation Programmes 2019.
Darryl Sterk (translator of Wedding in Autumn by Shih Chiung-yu, The Bear Whispers to Me by Chang Ying-Tai, and The Tree Fort on Carnation Lane by Horace Ho), longlisted for the International Booker Prize 2018.
This book offers a fresh perspective of the plastic bag by giving the common object a face and a personality. Following the earthly adventures of the plastic bag, this book invites people to give the plastic bag more thought, connecting to it and examining its place in today's cultures. When we have hopefully passed the plastic bag obsession in the future, this book will be a reminder of a behaviour that we once had.
'Deftly translated into an English with fittingly South Asian inflections, this timely anthology surprises and delights. Certain themes and imagery traditionally coded feminine, such as flowers and fabric, recur with surprising and thought-provoking variations in their treatment, while frequent references to characters from Islamic and Hindu mythology point to the lived experience of a shared cultural inheritance. Though demonstrating an impressive range, with poets based in Bangladesh and abroad, writing from the full 50 years since the country's creation, this is clearly only a glimpse at a wealth of literature which, it is to be hoped, other publishers will now be inspired to seek out.' — Deborah Smith (Translator of The Vegetarian by Han Kang)
New Books
Yoghurt and Jam (or How My Mother Became Lebanese):
by Lena Merhej, Translated from the Arabic by Nadiyah Abdullatif and Anam Zafar
Discovering how her mother likes her yoghurt sparks a captivating exploration of what led her mother from Germany to Lebanon, as well as triggering Lena's quest for self-discovery. Blending humour with poignant reflections, Lena delves into her mother's life as a doctor during the Lebanese Civil War, challenging East-West clichés and embracing the complexities of hybrid identity. (Graphic Memoir, Winner of English Pen Award 2023)
Diasporic: Short Stories by Soon Ai Ling, Translated by Yeo Wei Wei
In Soon Ai Ling's fiction, newly translated into English by Yeo Wei Wei, the lives of twentieth-century Chinese diaspora unravel in the midst of emblems and environments resplendent with cultural influences from East and Southeast Asia.
Clan: Short Stories by Soon Ai Ling, Adapted and Transcreated by Yeo Wei Wei
The past gets in the way of present and future possibilities, yet without it, what hope is there for self-knowing and wisdom? These questions are explored in Yeo Wei Wei's transcreation and adaptation of Soon Ai Ling's stories.
Bearing Word by Liu Liangcheng, translated by Jeremy Tiang
Set in Liu Liangcheng's home region of Xinjiang during ancient times, Bearing Word explores the power of sound and the many languages scattered across the vast expanse of the Gobi Desert, in a narrative set against the backdrop of a century-long war.
The Strength of Water by Karin K. Jensen
"The Strength of Water is a heartening read about an immigrant daughter's odyssey from 1920s Detroit to rural Kaiping leading up to the Sino-Japanese War to the Bay Area in the mid-twentieth century. Through her mother's stories and family oral histories, Karin Jensen successfully provides us with a moving glimpse of Chinese American life in the last century, revealing the humanity of immigrant laborers, how they lived, and what they felt. " — Harvey Dong, UC Berkeley
Dinner for Six by Lu Min, translated by Nicky Harman and Helen Wang
Under the stench of factory skies, two single parents and their four teenaged children gather together for Saturday dinners. In a story about growing up and the complications of family life, two generations of lonely individuals come together against the odds, learning to love as they traverse the long and arduous journey of life.
Song of the Soil by Chuden Kabimo, translated from the Nepali by Ajit Baral
Set in the foothill town of Kalimpong in the Himalayas, Song of the Soil brings alive the story of the revolution for a separate state of Gorkhaland in the late 1980s and lays bare the many faces of violence. In doing so, it asks the vital question: Who ultimately wins in a revolution—and who loses?
'Song of the Soil is a shining example of how one can write about a violent incident without recreating the violence. The author blends bildungsroman with a conflict story with great dexterity, bringing out new aspects of both forms. This book is able to make poetry out of brutal situations, but does so with honesty, humour, and gentleness.'— The JCB Prize for Literature 2022 Jury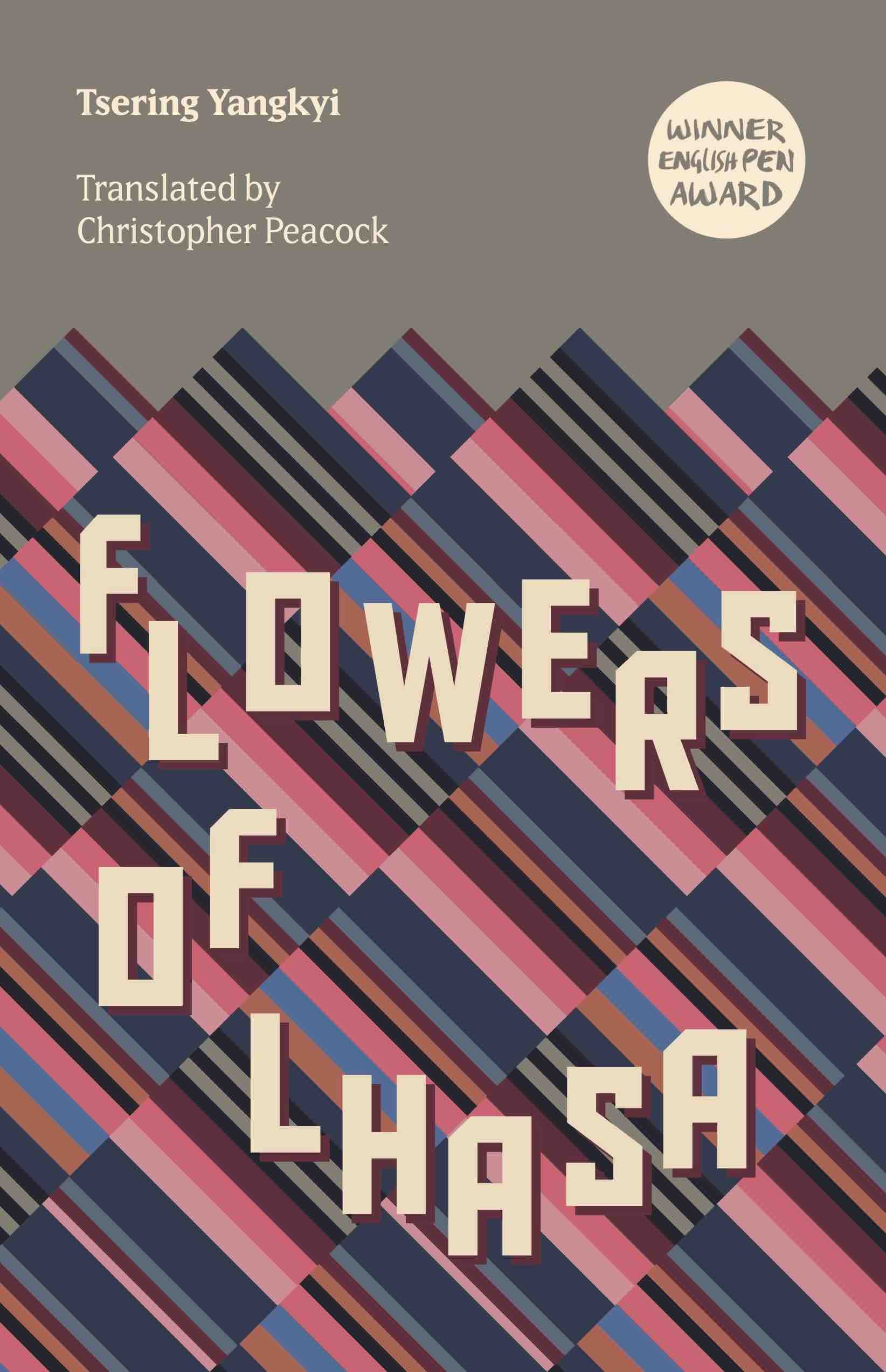 Flowers of Lhasa by Tsering Yangkyi, translated from the Tibetan by Christopher Peacock
Flowers of Lhasa is a stark and urgent tale of four young women thrown into the seedy underbelly of a sacred city undergoing rapid change.
Tsering Yangkyi's novel paints a vivid portrait of Lhasa, Tibet's cultural and religious capital. This is a holy city where thousands of pilgrims daily circumambulate the Potala Palace and the Jokhang Temple, but it is also a modern city, with all the problems of the modern world. While immersing us in the vibrant uniqueness of Tibetan life, Flowers of Lhasa also paints a haunting picture that deals with global and timely concerns.